WHAT OTHERS SAY
I was led to Rainey during a very difficult time in my life.  Over the years, I have participated in numerous forms of therapy to address and release stagnant trauma.  Only until I experienced Counterstrain therapy with Rainey was I finally able to release over two decades worth of this trauma.  The results were immediately felt and still are after my last session over 2 months ago.  Rainey's work has re-instituted my sense of self and both emotional and physical relief that I haven't experienced since childhood.  The body keeps the score, whether we remember or not, and it is only until we address trauma in the physical body are we able to truly heal.  The effects of this therapy are deeply impactful and empowering and I would recommend working with her to anyone who holds physical and/or emotional trauma within the body.  I'm looking forward to visiting her again next time I'm in town.
Thank you Rainey!        Marrisa  Hughes, Los Angeles USA.                       
My experience with Counterstrain with you Rainey is the instant relief in pain.  The pain I was in was 8/10 on touch,
after you released the pain with counterstrain it went to 0/10 in less than 1 minute.  That's great.  Thank you!
Cameron Perske, Sustainability Consultant, London. 
I found out about Counterstrain from watching Ben Greenfield's Vlog. Ben is an author and biohacker and was receiving a counterstrain treatment.  I was amazed to see how Ben was able to move more freely after the treatment so I looked for a counterstrain practitioner in London and I found Rainey at in the flow health.  I had my first treatment a couple of weeks later and my ongoing foot/leg pain was cured and I felt wonderful afterwards.  I insisted that my sister have a treatment with Rainey  as well,  We both think that her treatments were the only reason we were able to stand in the 10 hour queue to see the Queen Elizabeth lying in state at Westminster Hall.  I continue to have treatments with Rainey 2-3 times per month and
I feel better physically than I have done in years.    Shawn Mccarthy, Chelsea, London.

I visited Rainey as I was suffering with headaches, a sore neck and shoulders. The idea of having a massage would make me shudder as it was so painful. My neck was leading towards a dowagers hump. There was also pain in my left hip which my doctor could not diagnose. My knees were painful and feet felt tight. After 6 sessions my posture was totally changed. From the feet up I am straighter, more space and movement in my hips, chest has opened and dowagers hump has totally gone. No more Headaches or hip pain. During the treatment I could feel tension releasing and I could feel how different parts of the body were reconnecting. People ask me if i ahve lost weight? I have not, instead my posture has improved.
I highly recommend it for stress, aches and pains anywhere in the body.             Charlotte Malmberg, Business Architect
Hi my name is Jesse chuku.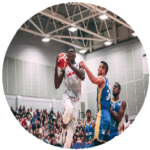 I have been a professional basketball player for 4 years. Having first got experience playing in the USA at a Division One school then signed to play professionally in Greece and Spain.
Currently I am signed with the Leicester riders of the British basketball League. I have had trouble with my right hip for many years.
It was only when I met Rainey and she treated all the tissue and restored all the flow in my systems, did I see and experience instantaneous and vast results.
On day 1 when she found that the arteries were the problem and not the ones in my hips I was literally blown away and my restricted movement returned within about 20 minutes.
I had never seen this approach anywhere in the world in my entire career.
Myself and my coaches were astonished with the rate of my recovery.
Only after a couple of months I was named British basketball League player of the week for a record setting game where I scored 21 points on a perfect 10 out of 10 shooting.
Before meeting Rainey I feared that my hip pain would affect or even end my career earlier than I would have liked.
Thanks to the coaching and treatment I have received from Rainey I have an even brighter future ahead.
As a professional athlete I would highly recommend Rainey's treatments for restoring all body systems to perform at your best.
Jesse Chuku, professional basketball player, professional athlete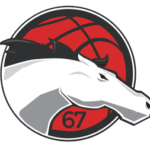 Hi Rainey….thanks so much for seeing Jesse, it has really helped him and us!
Rob Paternostro Head coach for Leicester Riders basketball team