Fascia and your fascial systems are your keys to great health and wellness.
Fascia is your interwoven connective tissue that surrounds every single organ, bone, nerve, artery, vein, ligament, muscle and tendon in your body.
This wheel highlights fascia as all of you.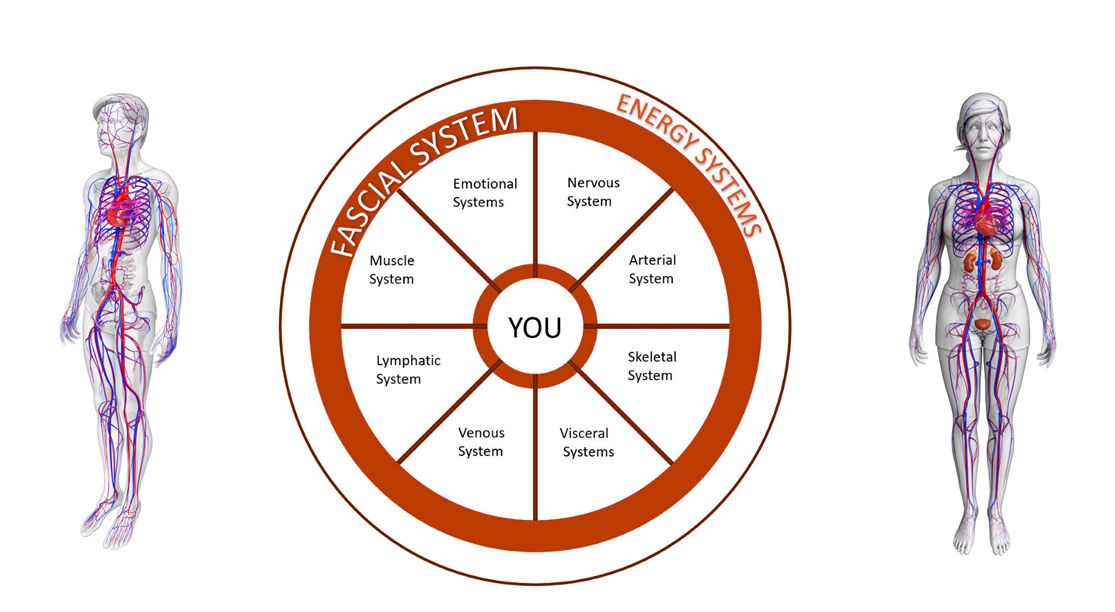 Treating pain and injuries by applying pain is out of date.
Treating pain painfully generates more stress and more pain.
Using gentle, pain free releases will enable your body to recover more quickly and more kindly. We counterstrain the stress and the pain www.counterstrain.com.
Reducing your time off will be a game changer.
Read below from British Basketball.
Hi my name is Jesse chuku.
I have been a professional basketball player for 4 years. Having first got experience playing in the USA at a Division One school then signed to play professionally in Greece and Spain.
Currently I am signed with the Leicester riders of the British basketball League. I have had trouble with my right hip for many years.
It was only when I met Rainey and she treated all the tissue and restored all the flow in my systems, did I see and experience instantaneous and vast results.
On day 1 when she found that the arteries were the problem and not the ones in my hips I was literally blown away and my restricted movement returned within about 20 minutes.
I had never seen this approach anywhere in the world in my entire career.
Myself and my coaches were astonished with the rate of my recovery.
Only after a couple of months I was named British basketball League player of the week for a record setting game where I scored 21 points on a perfect 10 out of 10 shooting.
Before meeting Rainey I feared that my hip pain would affect or even end my career earlier than I would have liked.
Thanks to the coaching and treatment I have received from Rainey I have an even brighter future ahead.
As a professional athlete I would highly recommend Rainey's treatments for restoring all body systems to perform at your best.
Hi Rainey….thanks so much for seeing Jesse, it has really helped him and us!