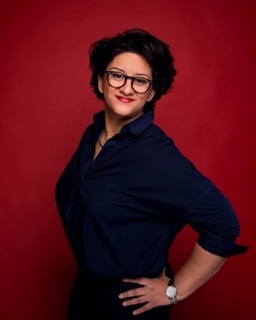 After university my career in the NHS as a podiatrist was brief. I wanted to explore human anatomy further and understand the root causes of the pathologies i was seeing in clinic, Private practice was the only way forward.
The exploration of these pathologies in practice led me down a pathway of continued professional development in the UK and USA.
The knowledge gained opened me up to new ways of working, exploring and learning holistic therapies. My personal development alongside took me around the USA and Europe.
After a serious car accident and a ruptured achilles, I was very teary. I saw my Dr and I had the standard physical treatments without surgery or medications. I was in more pain and still suffering after all those treatment sessions week in and week out.
I was so inflamed, feeling stressed and helpless, everything hurt.
I knew suppressing the pain with medications was not a solution to the problem.
Therefore i asked this question: How could I treat pain with no pain, without the use of medications?
Fascia found me and I began my human dissections at the University of Oxford. Gaining more insight and knowledge led me to finding my next teachers and mentors who guess what? Treated my pain with no pain, without the use of medications
I made a full recovery in 24-48hours as my fascia had all been treated. For 2 years i had constant pain with standard physical treatments that were painful as that was the only way according to the professionals.
Experiencing, feeling and seeing painless treatments has changed my life.
It is in your moments of decision that your destiny is shaped… Tony Robbins